Open House of USGS
Hawaiian Volcano Observatory
January 4, 2003; 9 a.m. to 4 p.m.
As part of the free Open House of Hawai`i Volcanoes National Park on January 4, 2003, the Hawaiian Volcano Observatory (HVO) will be open to the public between 9:00 a.m. and 4:00 p.m. Meet our staff and learn about the eruptions of Hawaiian volcanoes, see demonstrations of equipment used to monitor volcanic activity, view dozens of displays about Kilauea and Mauna Loa volcanoes, take a walk on the wild side at Halemaumau, and much more.

See the schedule of events for a complete list of activities planned for the Open House and a description of where you can purchase lunch inside the park. The parking lot at the Jaggar Museum and HVO is likely to be full during much of the day; additional parking will be available at the Kilauea Military Camp (KMC). A free shuttle bus will run between KMC and HVO from 9 a.m. to 4 p.m. See map.
Call for Papers Announcement
Cities on Volcanoes 3
Meeting in Hilo, HI; 14-18 July 2003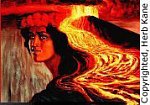 You can now submit abstracts and register for the third international Cities on Volcanoes meeting in Hilo, Hawai`i. Hot off the press, the Second Circular Call for Papers includes information about the meeting's program, plenary speakers, symposia and workshops, field trips, and lodging, as well as instructions for submitting abstracts, registration and payment online. Click here for Second Circular.

Cities on Volcanoes 3 is the third international meeting to bring together emergency managers, volcanologists, educators, sociologists, psychologists, economists and city planners to re-evaluate volcanic crisis preparedness and management in cities and densely populated areas. HVO is helping to organize this interdisciplinary meeting.



Archive of previous feature stories